Extra: See our CafePress shop full of tmeret watercolor designs!
A tribute to my father, Tom Meret (1906-1971), and his legacy of watercolors, originally  slated for a one-man exhibition in New York, had the dear man not been killed in an automobile mishap that same year, while he and my mother were on a 'retirement odyssey,' a road trip to Canada and Eastward; fishing and painting, their objectives. An avid golfer, he often said, not wanting to linger in old age; "..when I go "Sweeny, (one of the many nicknames he gave me, along with Murgatroid and Clytemnestra among many he plucked from his literary glossary) I want it to be at the top of my backswing!"

Unfortunately, at 64, he got his wish. My mother, Helen,  was not injured in the accident,  and lived another thirty-three years translating her devotion to her husband to her Sacramento, California community.
TOM MERET'S MOSAIC WATERCOLORS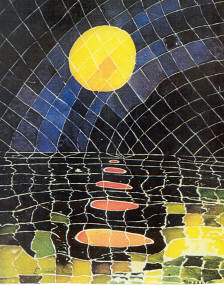 Moonglade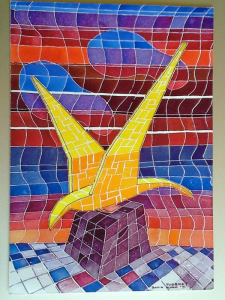 Phoenix Rising


Viking 1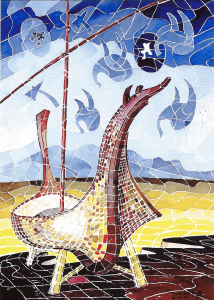 Viking 2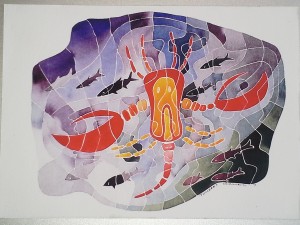 Big Red


Partnership


The Isle of Raum


Bubbles


Petroglyph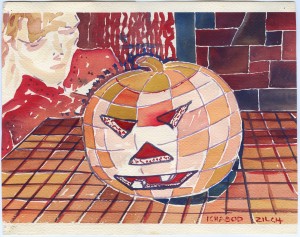 Adam's Halloween 1969


Cool Flames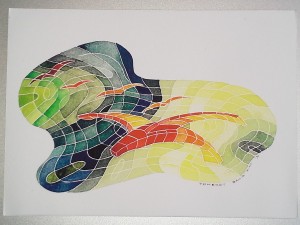 Cyberplane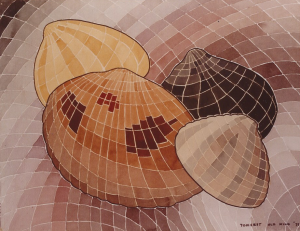 Shells 1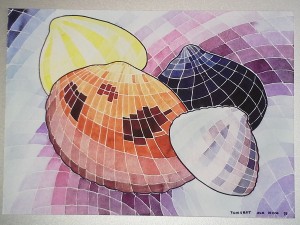 Shells 2 (colorized)


Metamorphosis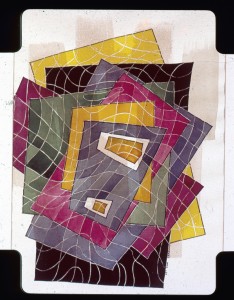 Abstract 1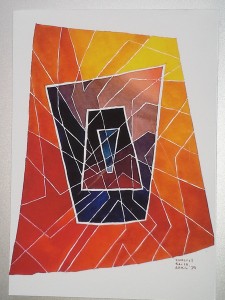 Abstract 2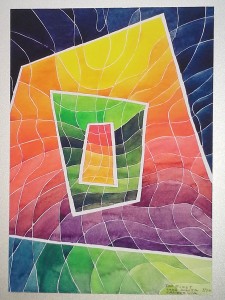 Abstract 3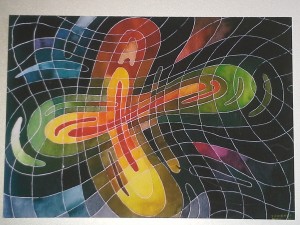 Abstract 4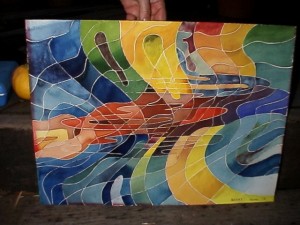 Abstract 5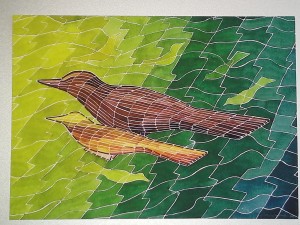 Parenting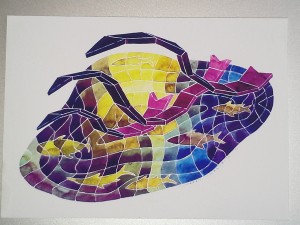 Ribbons 1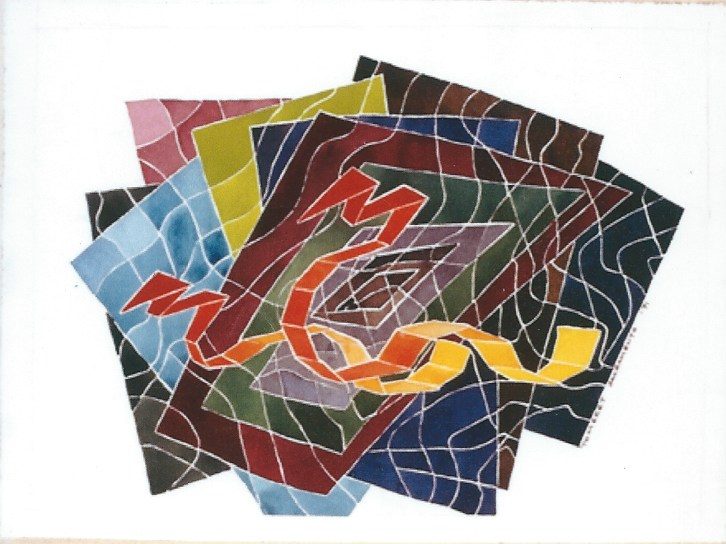 Ribbons 2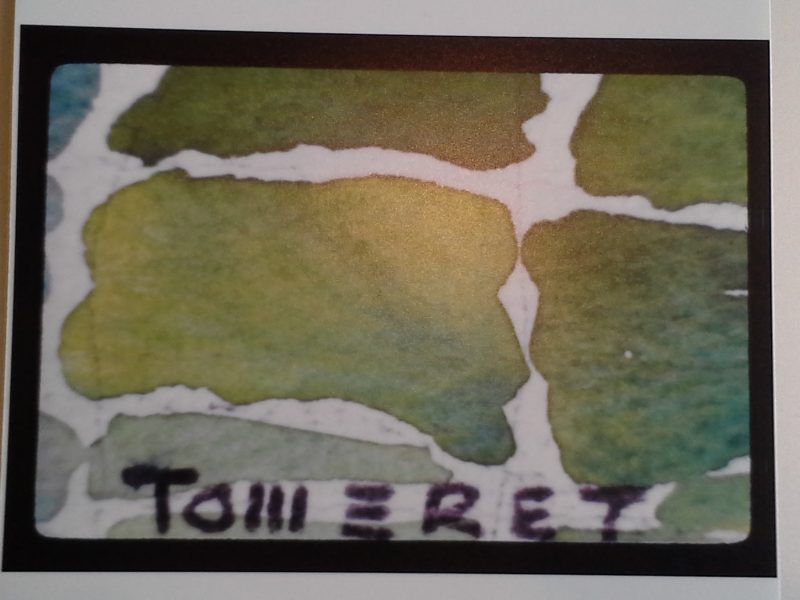 tom's unique signature
We had the paintings returned from the NY gallery; there would be no more, and we did not want to sell them. Many adorn the walls of my Bend, Oregon home. Ultimately, I would like to donate the collection to an art museum.
(If there are other originals he may have given away, I would love photos to include in the collection on this website.)
Tom was highly respected as an architect (Carnegie Institute of Technolgy/AIA).  One of his colleagues referred to him as a "man of no malice."
When Tom retired as Deputy State Architect, someone (I do not know who) in his office did this pen and ink drawing.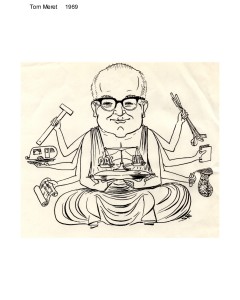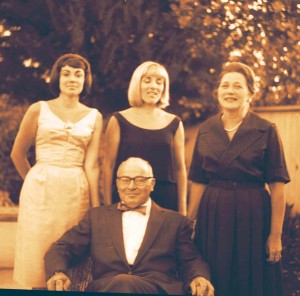 The Meret Family in the 1960's
The Meret Family in the 1960s.
I am the one emulating Jackie Kennedy, my alter ego; my sister Dorothy is reflecting Kim Novak.
– Marjorie Meret-Carmen
All tmeret images and photos © 2016 Moonglade Press, all rights reserved.