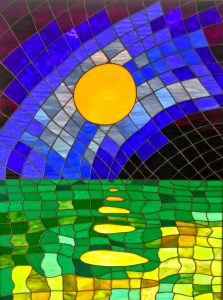 manymoons is a dynamic collaboration growing out of a core idea that commerce can have a conscience.  We are committed to promote original products that further our vision to change the way the world works, even if just a little.
Our fair trade brand offers a line of trend-setting, women-made, fair trade products including stylish apparel, accessories and gifts with one purpose ~ helping women in need help themselves. We believe passionately that economic opportunity for women holds the promise for real change in the world; because when women have an income, they reinvest in themselves and in their children's health, education and nutrition, building stronger families and communities over time. Many women try desperately to make a living selling their artisan-quality goods but find that they have little access to market opportunities. Through fair trade practices, manymoons brings the work of these disadvantaged groups directly to you.
We also believe in supporting the local art scene.   When one buys from local artists, they're not just helping the artists themselves make a living on something they love doing, they're also supporting the arts and community as a whole by going local.  We're living in an age where the arts are in danger of losing funding, so supporting the arts starts with supporting your local artists and writers. And who knows? Maybe that local artist you're supporting today could one day become famous. And it all starts with your support.
We invite you to join us and experience commerce with conscience.
Thank you!